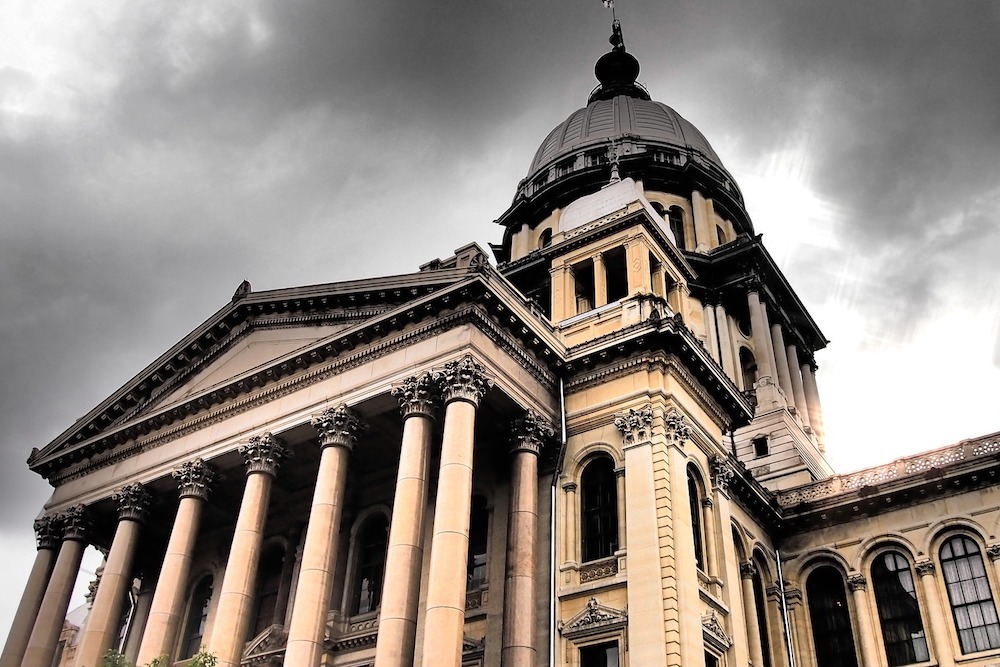 Rep. Brad Halbrook (R-Shelbyville) has honored former U.S. Rep. Tim Johnson with a joint resolution and a highway named after the retired Congress member.
At a recent state House floor debate, Halbrook announced that: "HJR104 ... designates the section of Interstate 57 from I-74 South to Exit 232 as the Congressman Tim Johnson Highway."
Born in Champaign, Johnson grew up in Urbana. After attending the local high school, Johnson graduated beta kappa from the University of Illinois and received the university's highest undergraduate honor, the Bronze Tablet, according to the bill text.

Rep. Brad Halbrook (R-Shelbyville) | http://www.ilga.gov
"In 1971, while still in college, Congressman Johnson began his long career in public service by winning a seat on the Urbana City Council, representing the same Ward that his father did," the bill text reads.
By 1976, Johnson won a seat in the Illinois House, and in 2000 won the election for a U.S. House seat, according to the bill text. He retired in 2013.
HJR104 passed 111-0.