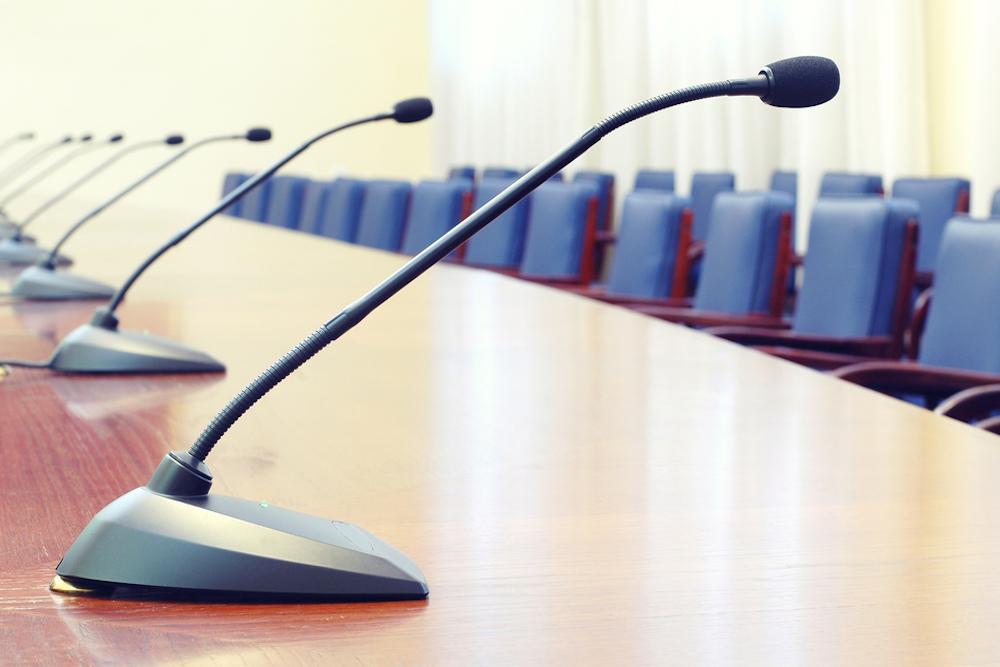 City of Christopher Regular Board met July 15.
Here is the minutes provided by the board:
Present: Mayor Gary Bartolotti, City Clerk Stephen Gilbert, City Attorney Jeff Troutt
Alderman: Hargis, Miklos, Pettit, Jenkins, Borgra, Furlow Absent:
Mayor Bartolotti At The City Hall Building Located At 208 North Thomas Street, Christopher, Illinois At 6:30 Pm Called The Meeting To Order.
Mayor Bartolotti Opened The Hearing For The Appropriation Ordinance At 6:30 Pm. City Attorney Jeff Trout Read The Appropriation Ordinance, Their Was No Questions Regarding The Appropriation Ordinance. Hearing Was Closed At 6:35 Pm.
A Motion By Jenkins, Seconded By Pettit To Approve The Minutes From The June 10, 2019 As Presented Voting Yes: Hargis, Miklos, Pettit, Jenkins, Borgra, Furlow Voting No: None Motion Carried
A Motion By Jenkins, Seconded By Borgra To Accept The Bid From Watermark Ford For A 2020 Ford Interceptor Utility Police Vehicle At The Cost Of $34812.00, With Approval From The Chief Of Police As Presented Voting Yes: Furlow, Hargis, Miklos, Pettit, Jenkins, Borgra Voting No: None Motion Carried
A Motion By Miklos, Seconded By Furlow To Bid Out The Demolition Of The Jay Cee's Building As A Result Of A Fire As Presented Voting Yes: Furlow, Hargis, Miklos, Pettit, Jenkins, Borgra Voting No: None Motion Carried
A Motion By Borgra, Seconded By Furlow Accept The Bid From Locis For The Water Department For The Billing Of The Water Bills At The Cost Of $3450.00 To Set The Program Up And A $1044.00 Maintence Fee Per Year As Presented Voting Yes; Furlow, Hargis, Miklos, Pettit, Jenkins, Borgra Voting No: None Motion Carried
A Motion By Hargis, Seconded By Pettit To Adopt Resolution 19-14 Condemning The Property At 118 West Market As Presented Voting Yes: Furlow, Hargis, Miklos, Pettit, Jenkins, Borgra Voting No: None Motion Carried
A Motion By Hargis, Seconded By Furlow To Adopt Resolution 19-15 Retiring The Badge # 237 Kody Vanfosssan As Presented Voting Yes: Furlow, Hargis, Miklos, Pettit, Jenkins, Borgra Voting No: None Motion Carried
A Motion By Jenkins, Seconded By Pettit To Suspend The Rules For Ordinance 991 As Presented Voting Yes: Furlow, Hargis, Miklos, Pettit, Jenkins, Borgra Voting No: None Motion Carried
A Motion By Miklos, Seconded By Pettit Adopt Ordinance 991 Appropriation Ordinance As Presented Voting Yes: Furlow, Hargis, Miklos, Pettit, Jenkins, Borgra Voting No: None Motion Carried
A Motion By Borgra, Seconded By Hargis To Suspend The Rules Of Ordinance 992 As Presented Voting Yes: Furlow, Hargis, Miklos, Pettit, Jenkins, Borgra Voting No: None Motion Carried
A Motion By Jenkins, Seconded By Miklos To Adopt Ordinance 992 The Sell Of The 2007 Ford Crown Victoria Police Vehicle To Zeigler Police Deparment For $1.00 As Presented Voting Yes: Furlow, Hargis, Miklos, Pettit, Jenkins, Borgra Voting No: None Motion Carried
A Motion By Pettit, Seconded By Miklos To Suspend The Rules Of Ordinance 993 As Presented Voting Yes: Furlow, Hargis, Miklos, Pettit, Jenkins, Borgra Voting No: None Motion Carried
A Motion By Furlow, Seconded By Miklos To Adopt Ordinance 993 Water Rate Increase As Presented Voting Yes: Furlow, Hargis, Miklos, Pettit, Jenkins, Borgra Voting No: None Motion Carried
A Motion By Hargis, Seconded By Jenkins To Approve The Treasure's Report For April And May As Presented Voting Yes: Furlow, Hargis, Miklos, Pettit, Jenkins, B Gra Voting No: None Motion Carried
A Motion By Hargis, Seconded By Furlow To Approve The Bill List As Presented Voting Yes: Furlow, Hargis, Miklos, Pettit, Jenkins, Borgra Voting No: None Motion Carried
A Motion By Miklos, Seconded By Borgra To Approve The Water Report As Presented Voting Yes: Furlow, Hargis, Miklos, Pettit, Jenkins, Borgra Voting No: None Motion Carried
A Motion By Miklos, Seconded By Furlow To Approve The Purge List As Presented Voting Yes: Furlow, Hargis, Miklos, Pettit, Jenkins, Borgra Voting No: None Motion Carried
A Motion By Jenkins, Seconded By Hargis To Approve The Police Report As Presented Voting Yes: Furlow, Hargis, Miklos, Pettit, Jenkins, Borgra Voting No: None Motion Carried
A Motion By Furlow, Seconded By Pettit To Approve The Fire Report As Presented Voting Yes: Furlow, Hargis, Miklos, Pettit, Jenkins, Borgra Voting No: None Motion Carried
A Motion By Jenkins, Seconded By Borgra To Adjourn The Meeting At 8:25 Pm Voting Yes: Furlow, Hargis, Miklos, Pettit, Jenkins, Borgra Voting No: None Motion Carried
https://img1.wsimg.com/blobby/go/2a9156a1-f7b5-4e46-b54c-c87fa91366d9/downloads/Minutes%20July%202019.pdf?ver=1570050618362