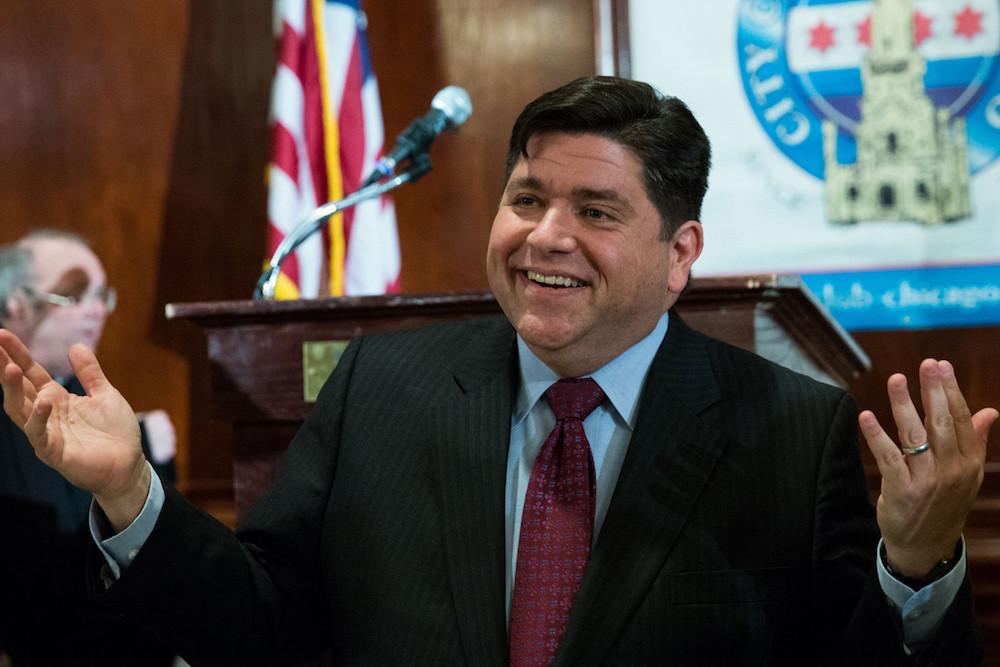 Gov. J.B. Pritzker
Karen Tucker said she is tormented by the thought of what she sees passing as leadership in Springfield these days.
"Sometimes you have to wonder where we find the people who run state government," Tucker, a farmer and political activist in Franklin County, told the North Egypt News. "They display no common sense, show no sense of economics. Illinois is hemorrhaging jobs and people and yet we keep piling on as if nothing's changed."
A new Illinois Policy Institute (IPI) analysis finds that if the progressive tax system Gov. J.B. Pritzker has been pushing since his days on the campaign trial were ever to become law, it would effectively wipe out all of the 45,000 jobs the state gained in 2019 and then some. Overall, IPI pegged the projected losses at 56,399 jobs. On a per capita basis adjusted to take into account the number of employed residents of the North Egypt area, Franklin and Jefferson counties would lose up to 620 jobs but likely fewer, given there is less industry concentrated in the North Egypt area than in other areas of the state.
All of those losses are projected despite the governor's ongoing insistence that the tax will mean an increase only for the state's most affluent residents.
Tucker argued everything she knows about Springfield gives her the sense that will hardly be the case.
"Every time we've heard the phrase 'only be a tax on the rich,' ultimately you find out the definition they're using for rich is a lot different from everyone else's," she said. "You find anyone who makes $40,000 or $50,000 is considered rich by the time everything is said and done. You find that everything just winds up following on the middle class."
When it comes to the progressive tax, voters will finally have their say in November when they go to the polls to vote on the question of whether the state constitution should be amended to allow lawmakers the power to enact such a system as a replacement for the current flat tax.
"I'm thoroughly convinced this won't be good for the state, and I plan to make sure that I let as many people know that as I can," Tucker said.