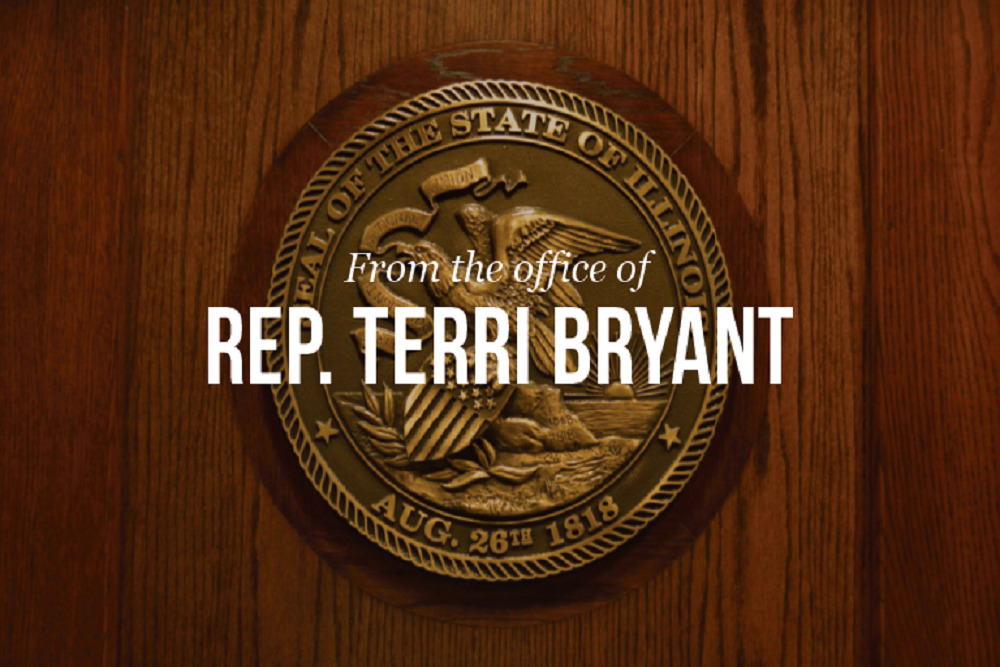 Illinois State House District 115 issued the following announcement on Sept. 17.
Murphysboro….State Representative Terri Bryant was in Bolingbrook, Illinois on Tuesday for a meeting of the Illinois Health Facilities Services and Review Board. Rep. Bryant testified in defense of several local hospitals in her district that are affiliated with Quorum Health.
Quorum is the owner/operator of hospitals in Union County, Red Bud, Marion, and Mt. Vernon. The healthcare provider has petitioned the Illinois Health Facilities and Services Review Board in an effort to close MetroSouth Medical Center in Blue Island because of declining utilization and mounting, unsustainable financial losses.
"Money that goes from the State of Illinois to Quorum Hospitals via Medicaid reimbursements is used for operations in all of the Quorum operated health facilities, including those in Southern Illinois," Rep. Bryant said. "I am very sensitive to the concerns expressed by residents and leaders of Blue Island during the hearing today. No town wants to lose its hospital and I understand that. However, some of those who testified today were concerned that they would have to travel a few minutes further to another hospital, should the Blue Island hospital close down. In stark contrast, Southern Illinoisans that are seeking healthcare services rely heavily on a single, local hospital. If a local hospital closes in Union County, or in Red Bud, Marion, or Mt. Vernon, patients may have to travel 30, 40, or 50 miles further away to receive treatment."
If the Illinois Health Facilities and Services Review Board rejects Quorum's exemption application for closure of the Blue Island hospital, the company has argued that Southern Illinois hospitals affiliated with Quorum will have to help subsidize operations in Blue Island. Rep. Bryant says that would lead to problems for healthcare access for Southern Illinoisans in some communities.
"My greatest concern is that if resources are diverted from profitable Southern Illinois hospitals to help Blue Island's hospital stay afloat, does that mean cuts to health care services for the people in Red Bud, Mt. Vernon, Union County, or Marion?" Bryant asked. "There was a lot of talk about 'healthcare deserts' being created by the closure of hospitals in and around the Chicago area at today's meeting. I have to say, that if Southern Illinoisans have their hospitals cut services or close altogether, they will have to travel dozens of miles to get the care they need as opposed to someone in a more urban setting having to travel a few miles and a few more minutes to get to a hospital. I am sensitive to the plight of the concerned citizens and leaders of the village of Blue Island, but it cannot be overstated that Southern Illinois must fight to keep the healthcare facilities and services that we have."
Original source can be found here.